September 16-18, 2021
Xunte communication team brings a full range of products and Solutions
Let's go to the grand optoelectronic journey of 2021
The 23rd China International Optoelectronic Expo
(hereinafter referred to as optical Expo)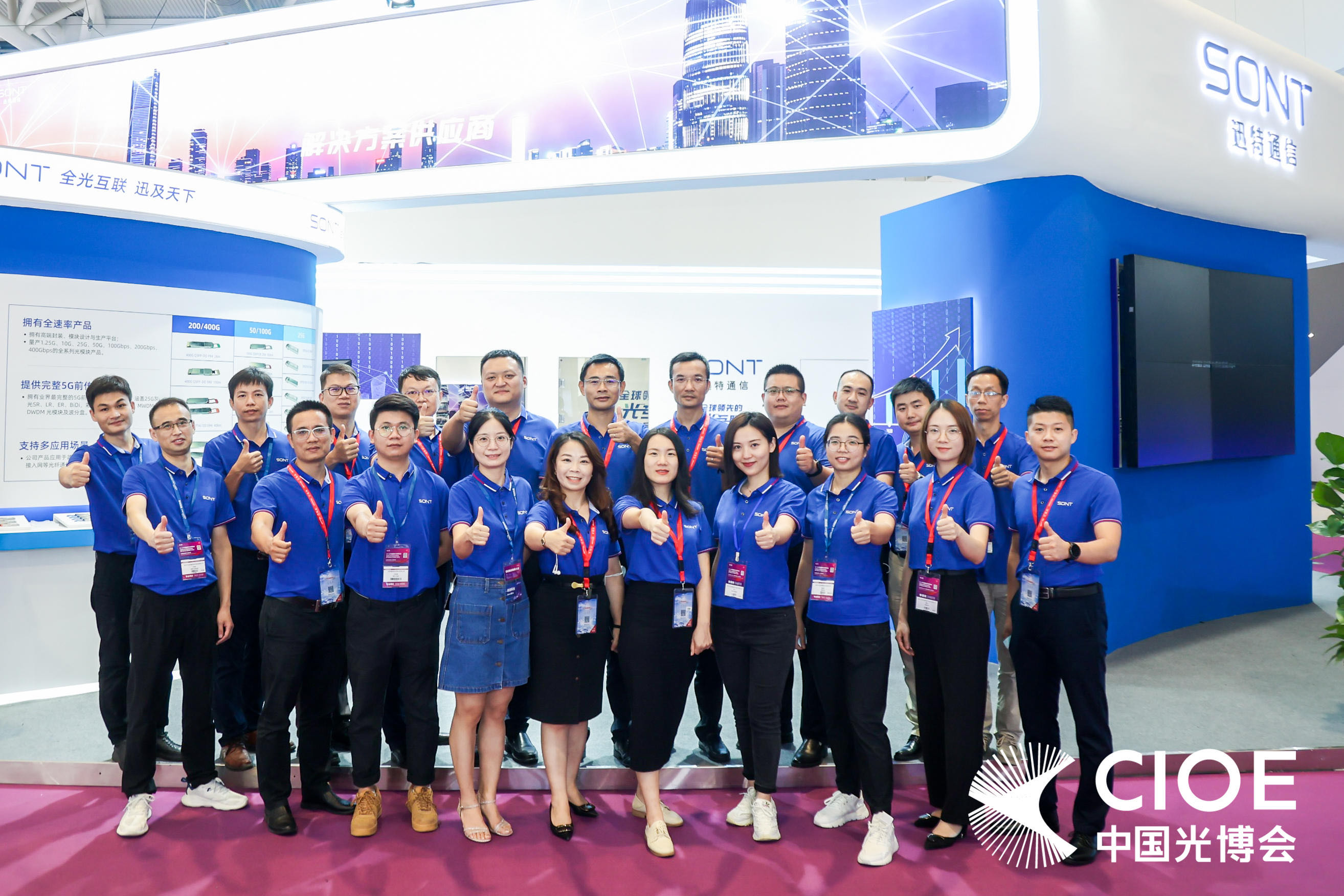 At this optical Expo,
The on-site atmosphere of the Xunte booth is warm and the flow of people is continuous,
A very good effect is obtained,
This is the best encouragement and support for our team.
Let's take a look at the wonderful moments at the Xunte Communication Exhibition!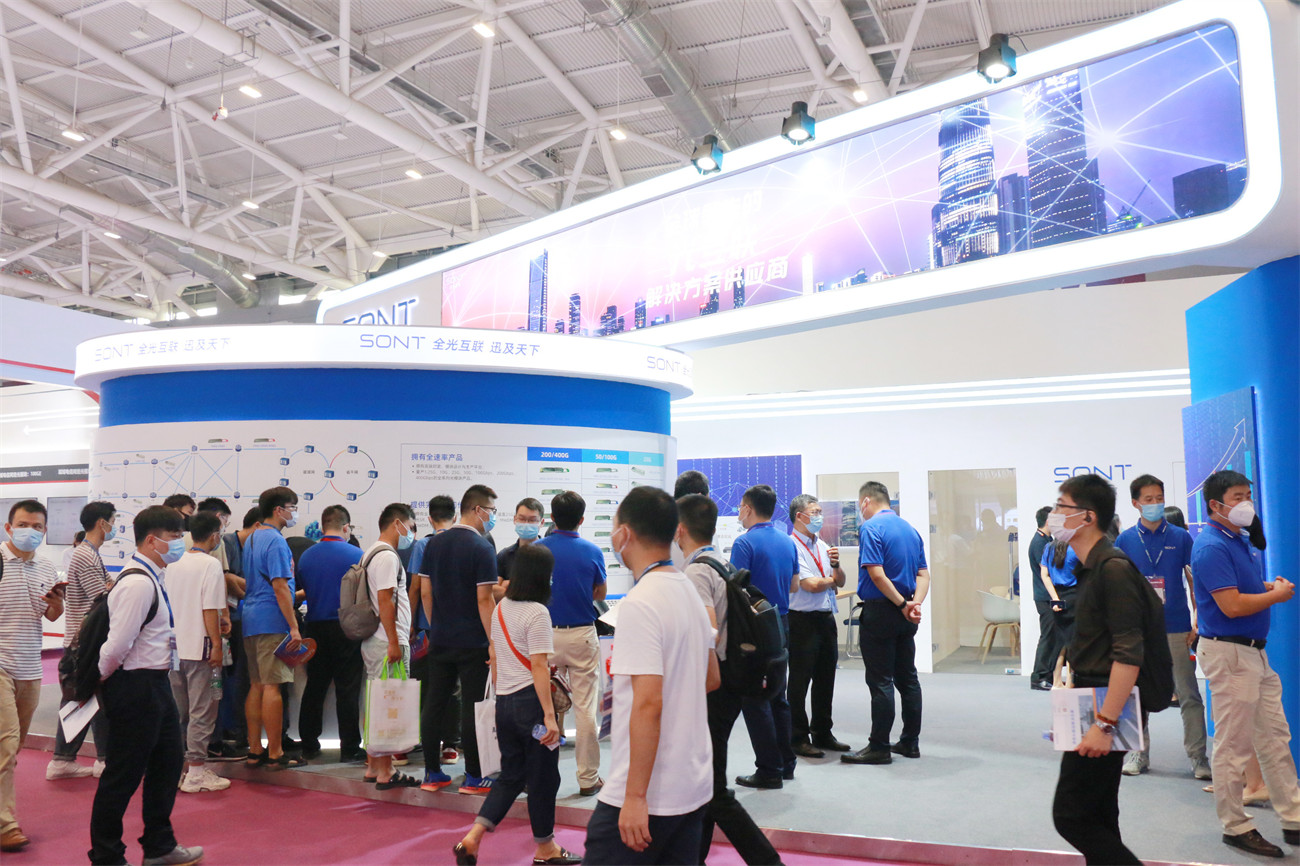 DCI data center interconnection solution
Xunte communication has created a number of DCI optical transmission equipment for data center interconnection to meet the application needs of data centers, government enterprise networks and other fields. It can be applied to the metropolitan convergence layer, access layer and data center interconnection, meet the transmission needs of multi services, large capacity, long distance and full transparency, and provide a stable and convenient platform for network upgrading and expansion.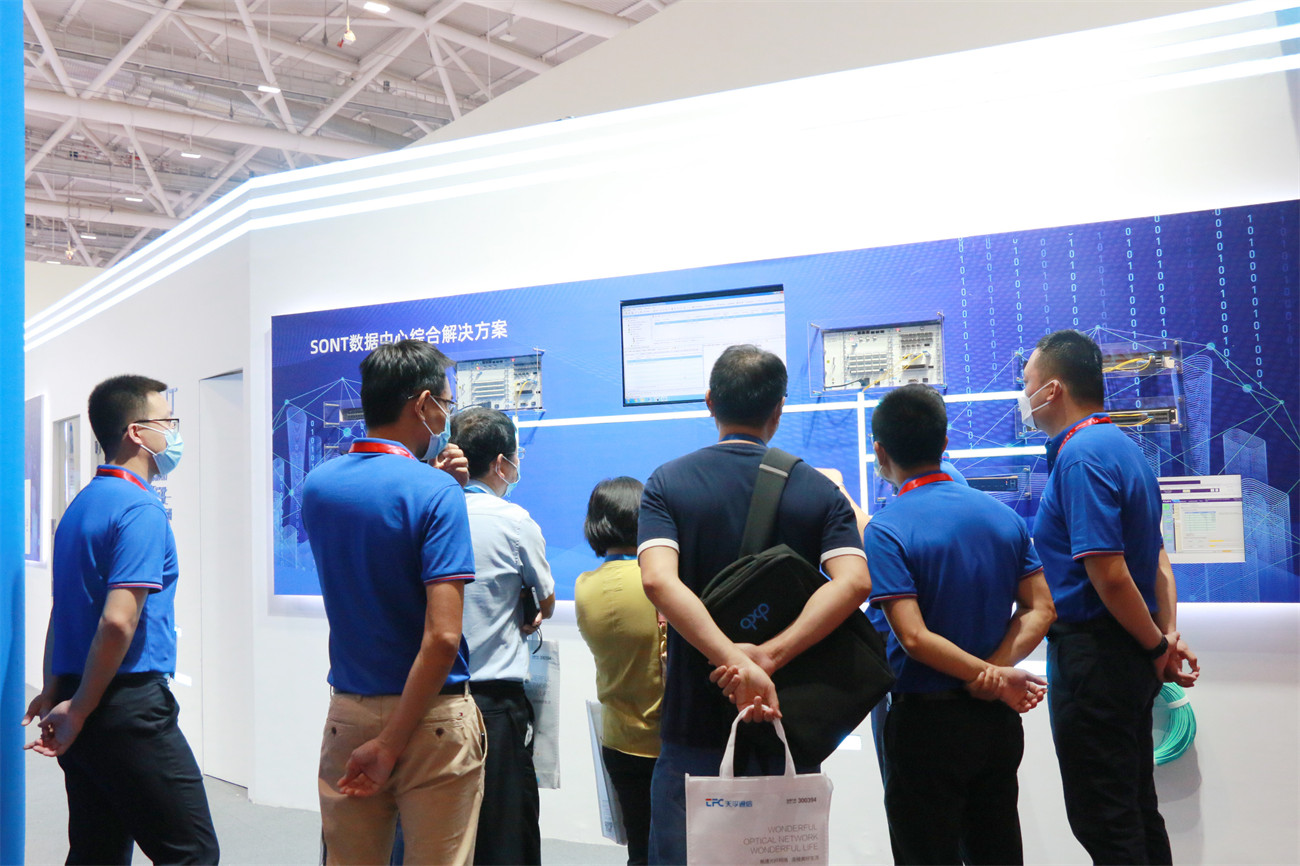 Industry leading 5g pre transmission solution
Xunte communication actively participates in the formulation of 5g forward transmission scheme and 5g network planning and construction of operators. It arranges the most complete 25g optical module product series in the industry in advance, and provides operators with 25G bidi series, passive and semi-active solutions, covering CWDM / DWDM / lan-wdm / mwdm and other products, which can meet the needs of different customers around the world.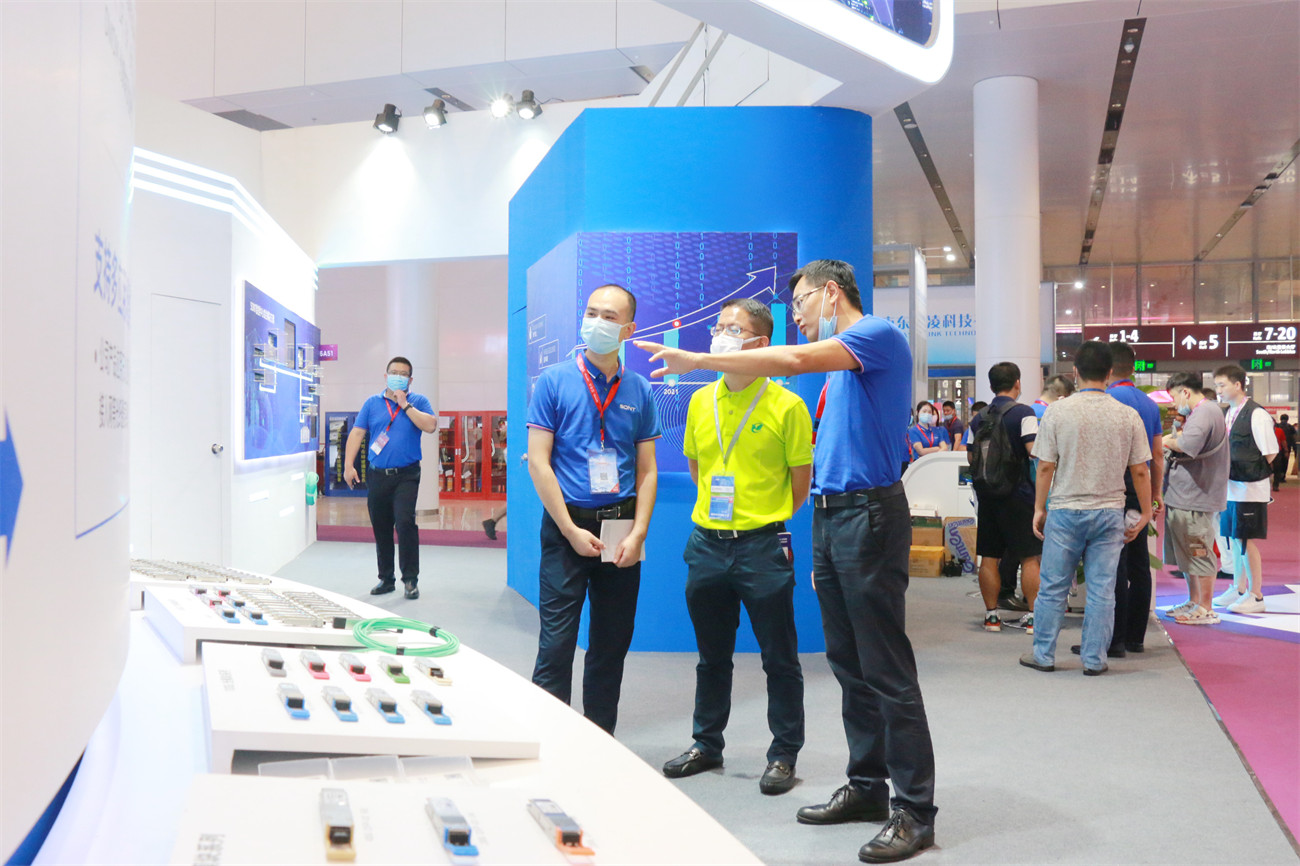 High end positioning data center within 400g solution
Xunte communications is committed to providing high-quality optical interconnection solutions. Aiming at various subdivided interconnection scenarios in the data center, it grandly launched 400g qsfp-dd SR8 / 400g qsfp-dd FR4 and other optical module products,
It is expected to launch 800g high-speed products in 2022, which will provide optical communication modules with higher speed and higher quality for super large-scale data centers.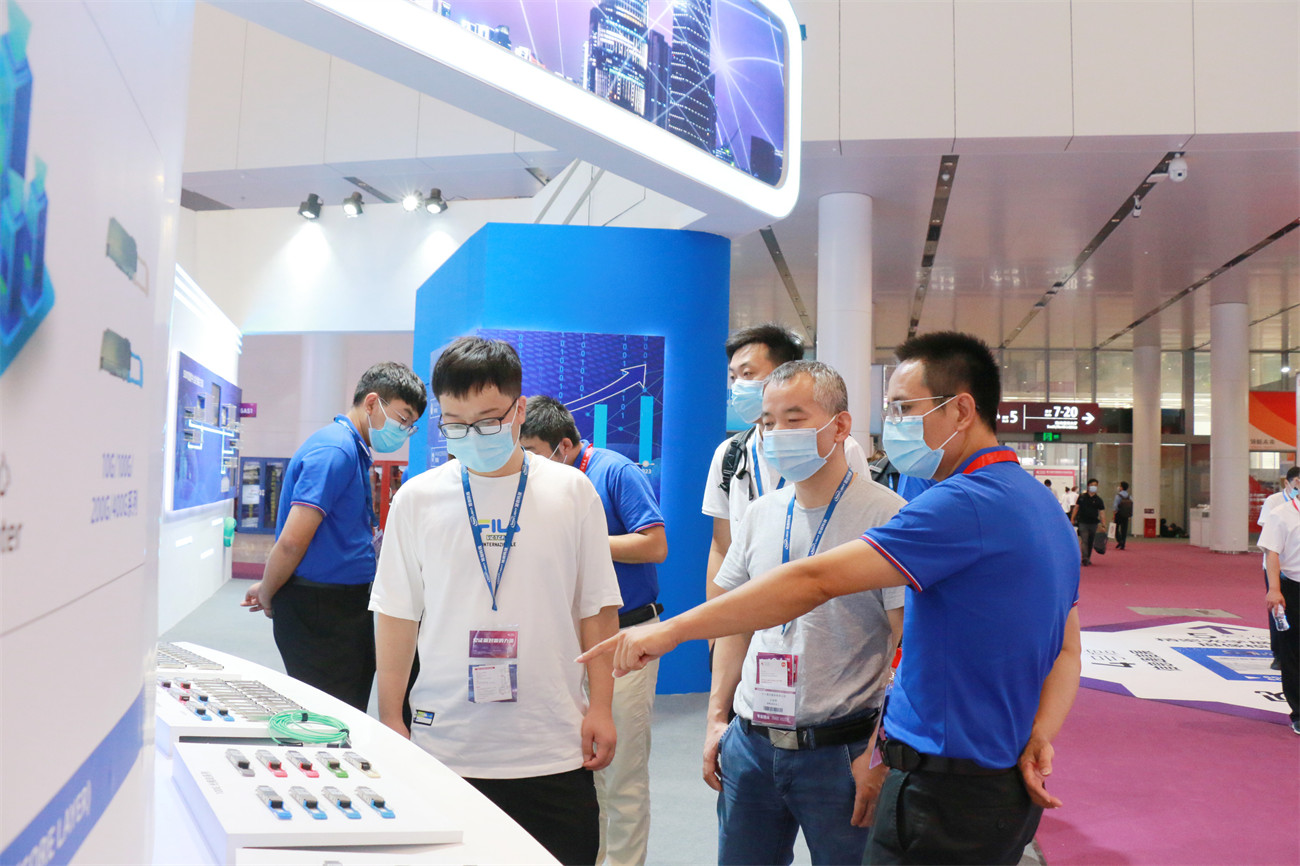 Based on the present and focusing on the future
Xunte focuses on the current market demand, focuses on customer quality service, and hopes to lay a solid foundation for the optical communication industry to have more application scenarios in the future.
At the exhibition site, not only old customers who heard of the news took the opportunity to negotiate cooperation intentions, but also many new customers had a deep understanding of the product quality and service of Xunte on the site, looking forward to cooperating with more excellent enterprises for win-win results.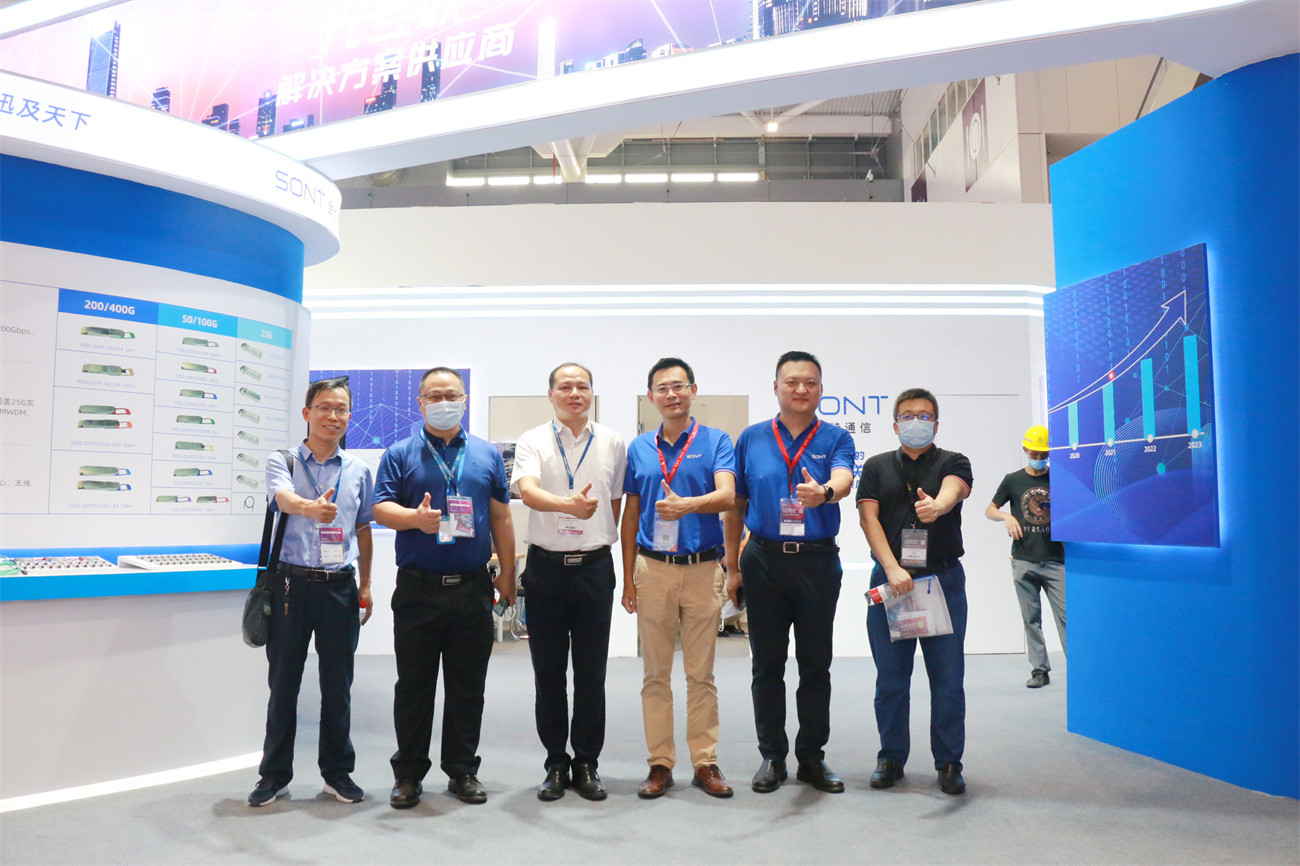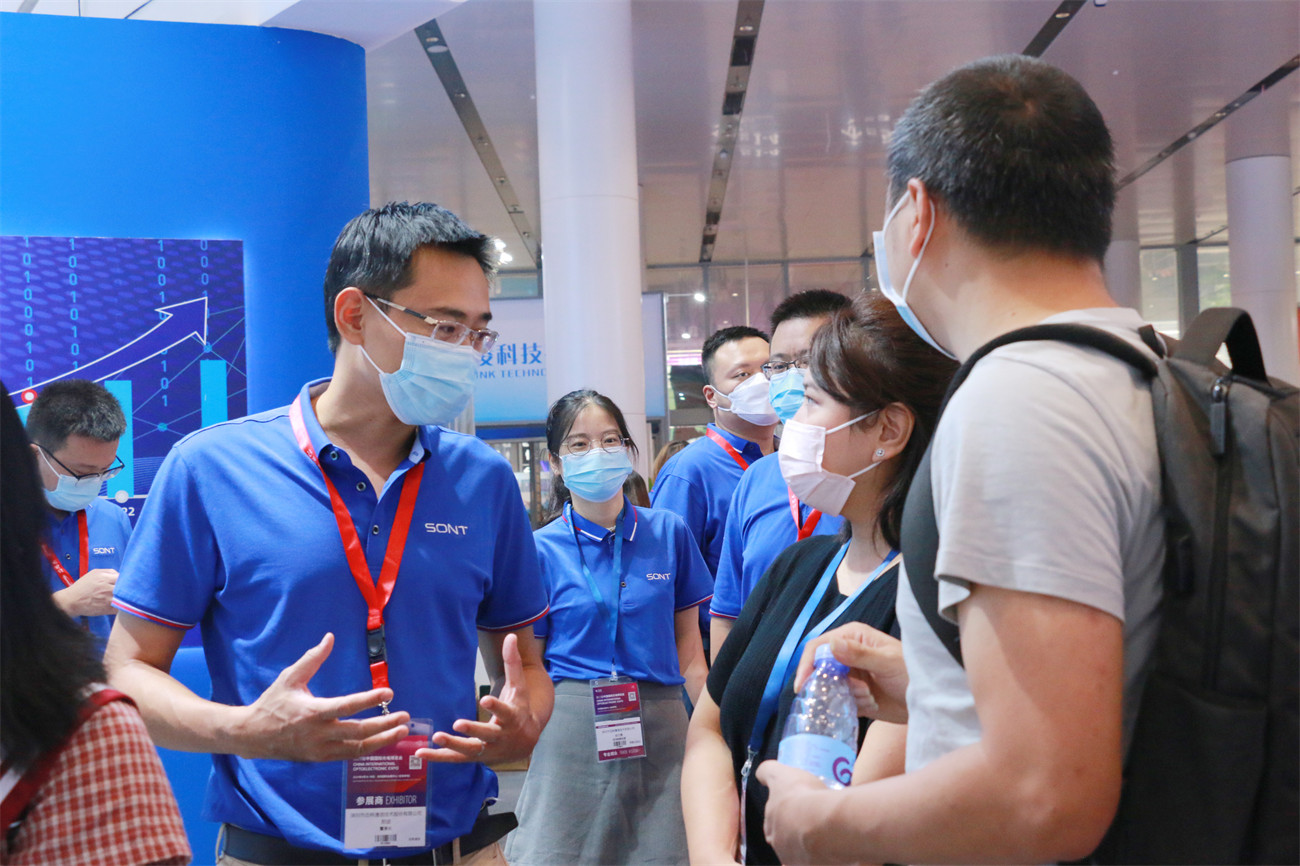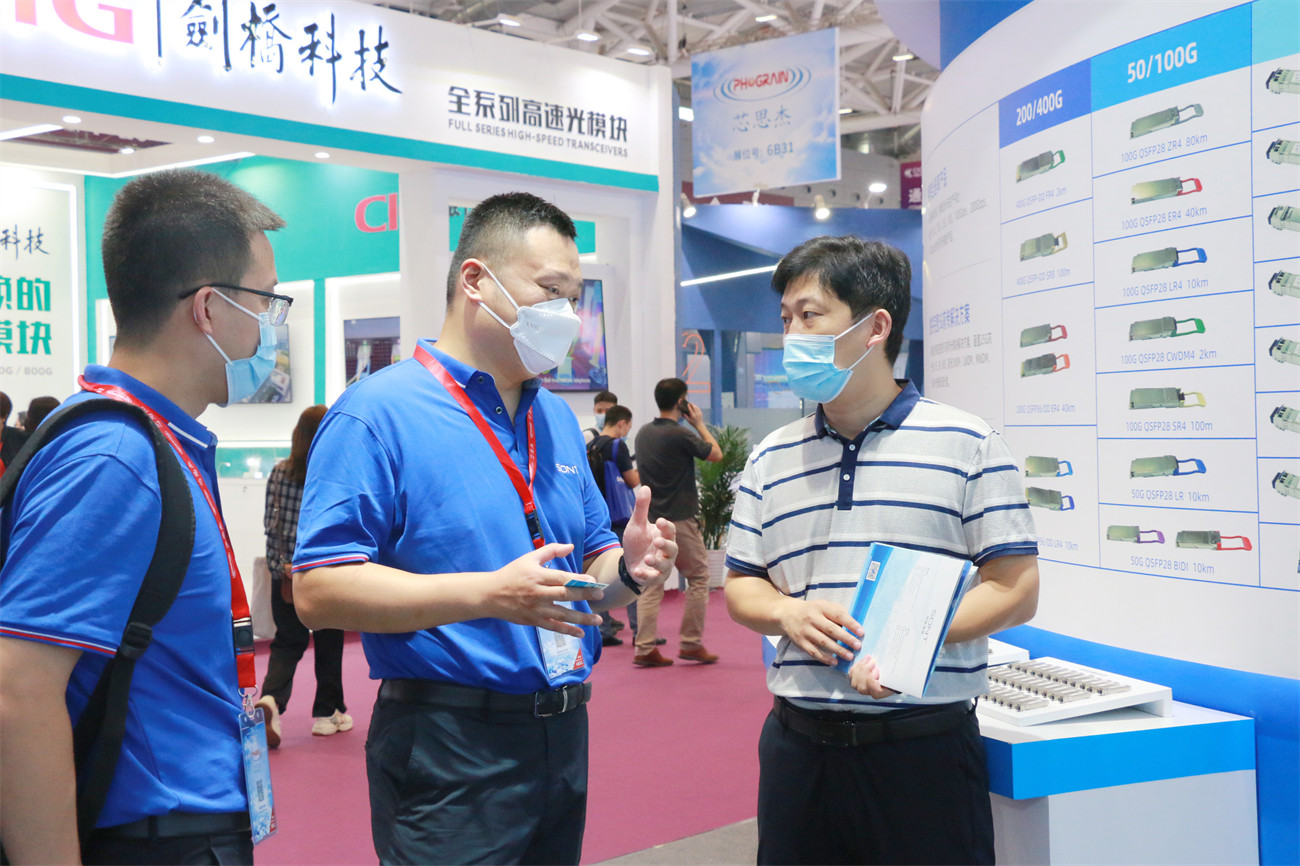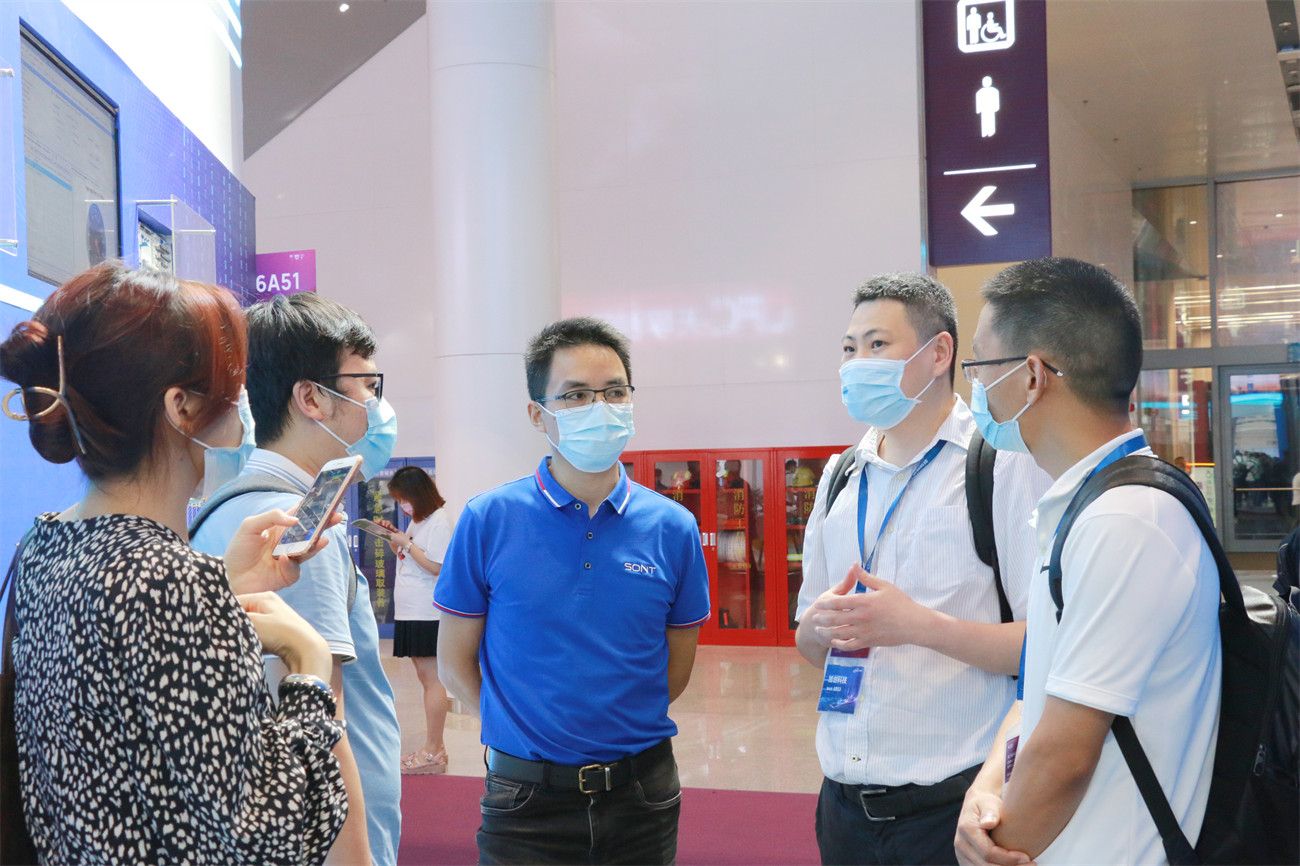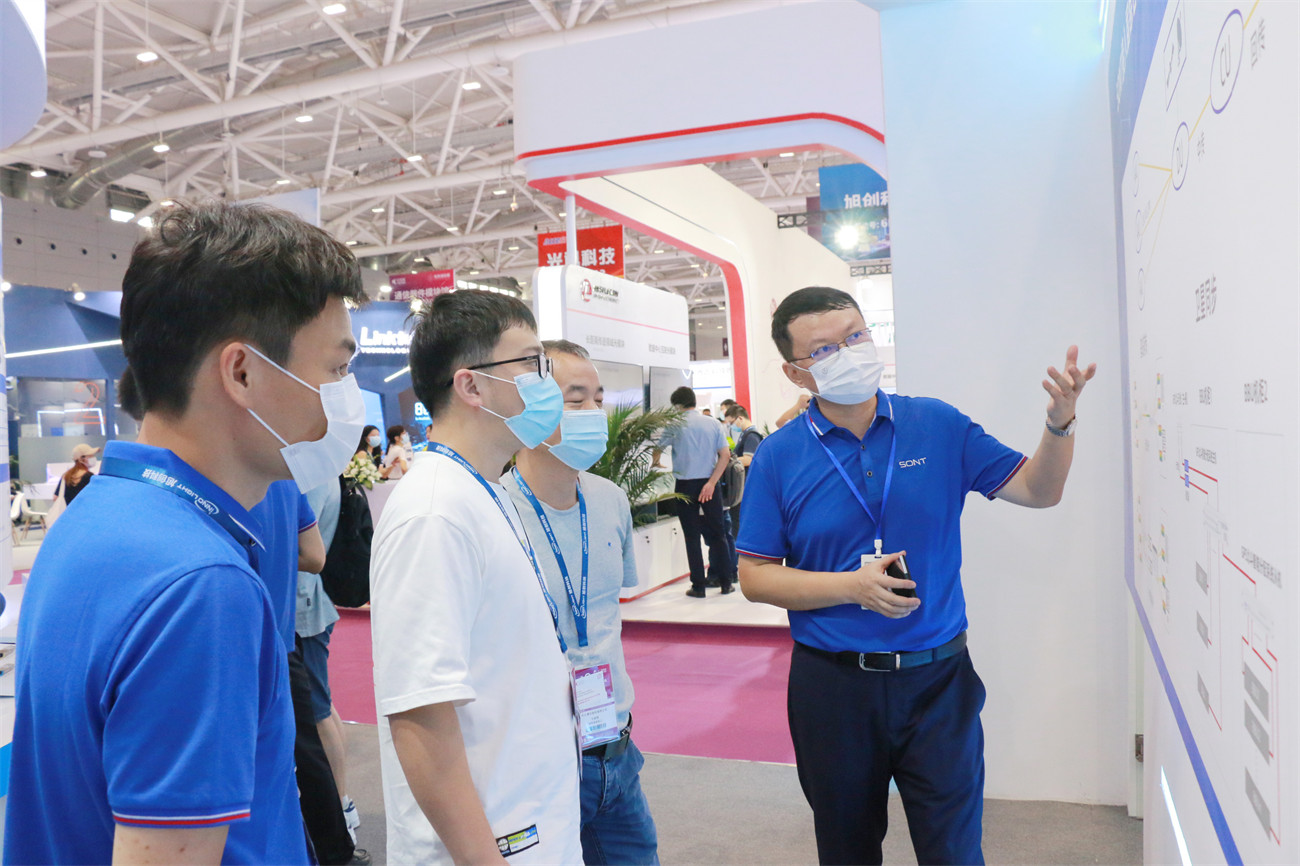 In just three days,
Xunte has gained a lot of popularity and attention.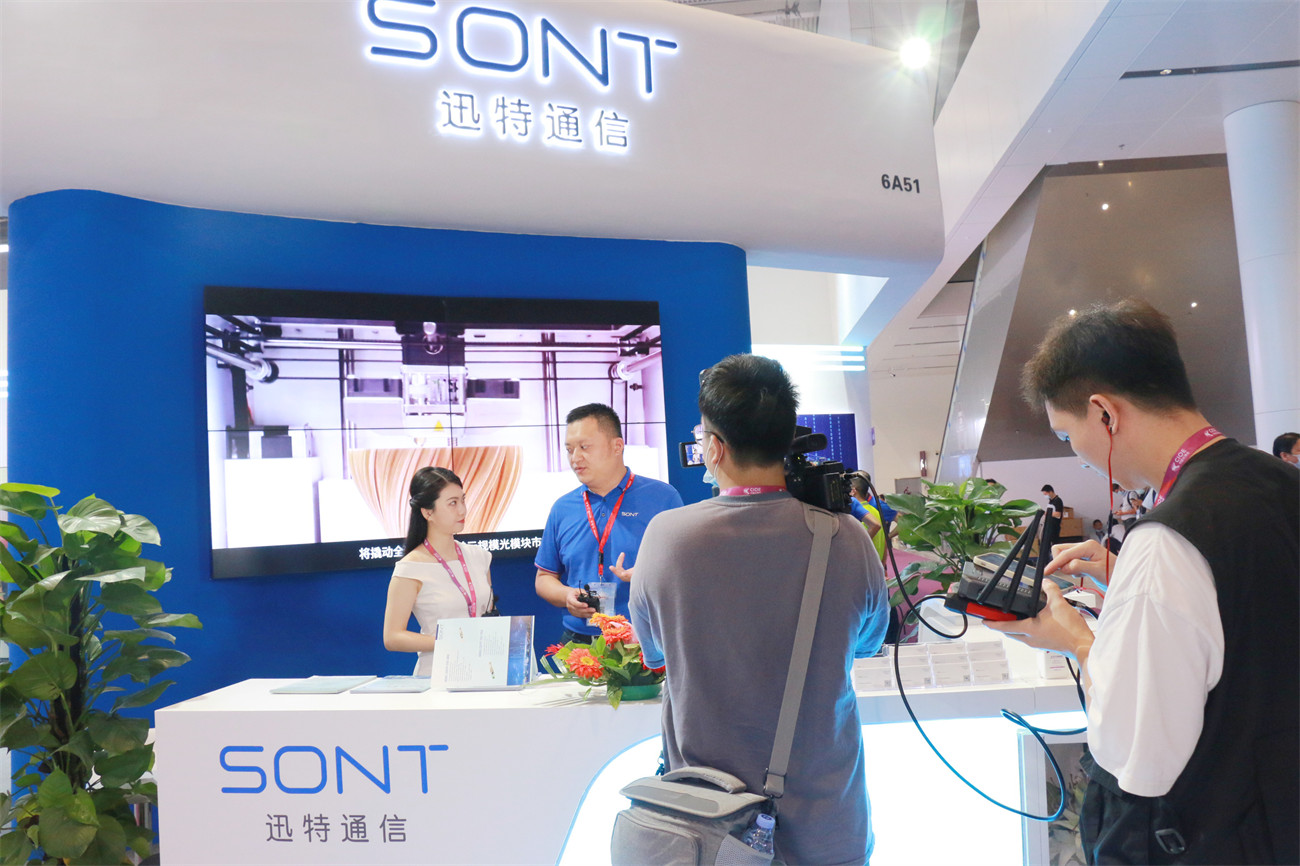 ▲ sun Ding, general manager of Xunte, was interviewed live by c114 communication network at the booth
future
Xunte will continue to grasp the pulse of the market,
Following the pace of new national infrastructure,
Remain true to our original aspiration,
Light by light.
See you next year!