With the introduction of the industrial housing policy of the government and enterprises in Nanshan District, Xunte communications will soon settle in Nanshan smart park. At present, the decoration project of the new site is being carried out as scheduled, and the relocation is expected to be completed by the end of the year.
Nanshan smart park is located in xilihu international science and Education City, Nanshan District, Shenzhen. It is adjacent to Shenzhen University Town in the West and Shenzhen North Railway Station in the East. It is a high-end science and technology park directly funded by Nanshan District Government of Shenzhen. It focuses on introducing new energy, new generation information technology, Internet and other strategic emerging industries and future industries. Smart park has not only unique geographical advantages, but also the most abundant science and education resources, the most intensive high-end talents, the strongest scientific and technological innovation ability and the highest development level in Shenzhen.
Exterior view of Nanshan Zhiyuan office building
Through the "three zone integration" of the park, campus and community, and the "five chain integration" of the industrial chain, capital chain, talent chain, ecological chain and innovation chain, the smart park has built a full chain service system for the settled enterprises. The targeted access threshold has better formed a high-quality enterprise development circle, making the park an innovation highland that leads strategic emerging industries and surrounds future industries.
2019 is a year of exploration and new development for Xunte communications. It is also an important link in enterprise planning to create a new modern R & D and office space to meet the increasing demand for space and talents in the process of enterprise development.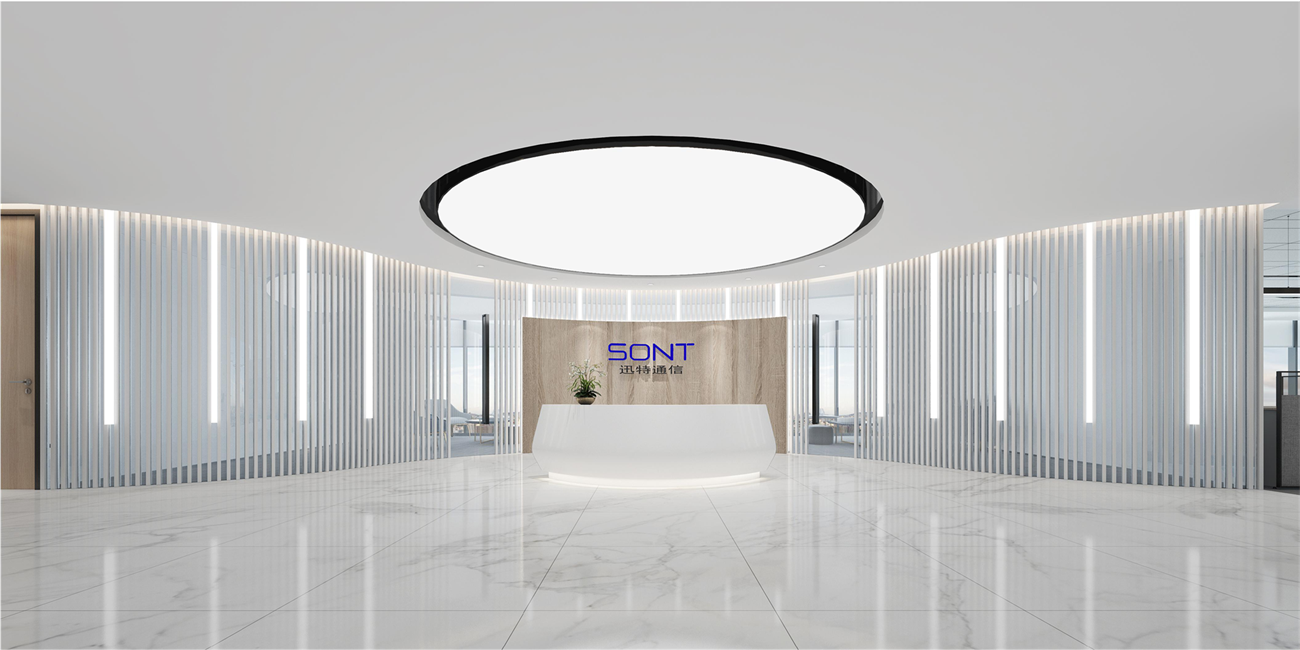 Overview of new office space
Xunte not only has a complete optical module product series, but also has the most complete 5g full scene optical module solution in the industry. The product matrix includes 10g / 25g / 40g / 100g / PON, etc. According to the needs of different markets and customer groups, Xunte can provide complete customized optical module solutions. After years of development, Xunte has become the first brand in the optical module / passive wavelength division market of domestic operators, ranking the first in the industry in terms of comprehensive share, and its products cover operators and customers in more than 20 provinces across the country. The overseas market has gradually become the most trusted partner of customers in North America, Europe and Southeast Asia, and realized the scale export of products.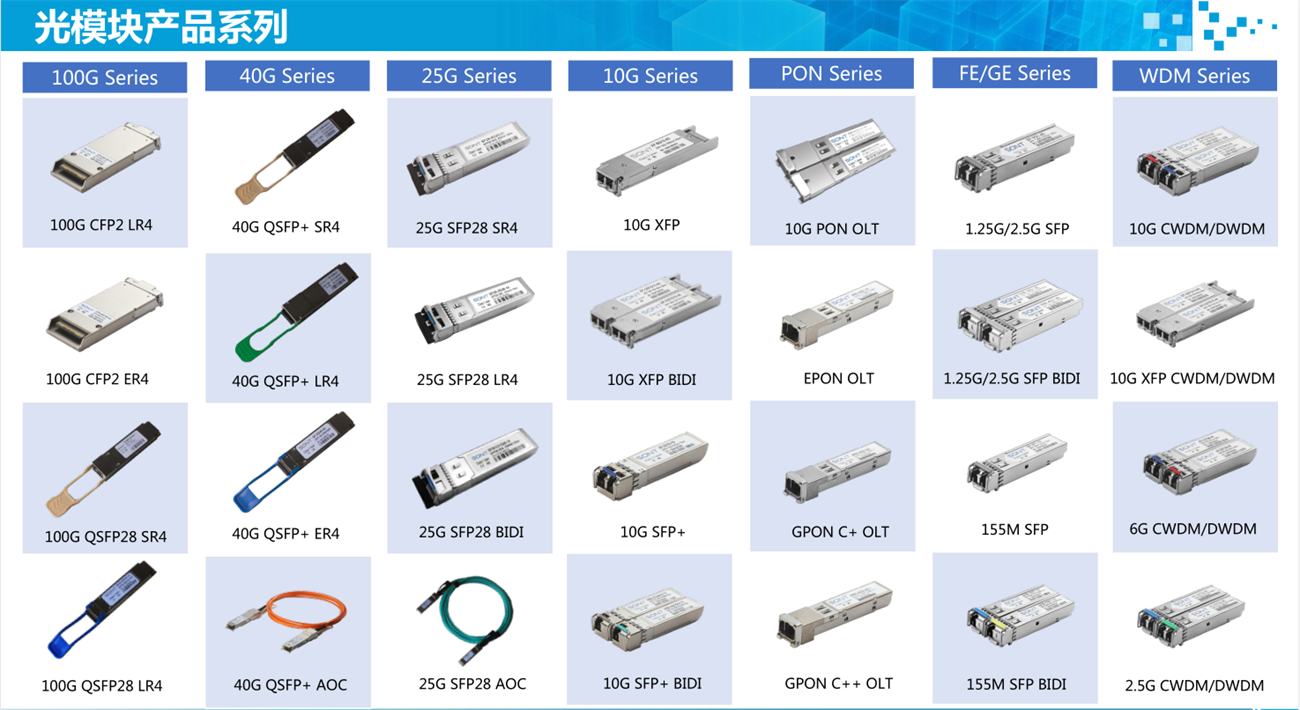 Xunte product map
From zero to each scale expansion, on the development road of the optical communication industry, Xunte communication always adheres to the mission of "providing customers with high-quality optical interconnection solutions" and the product development strategy of "customer demand as the center" to deeply cultivate the optical module product market.