Iccsz news (Editor: Nicole) from June 13 to 14, 2018, the 18th China Optical Network Seminar (Optinet China) was successfully held in JW Marriott Hotel, Yuecai, Beijing, which was jointly sponsored by the optical communication professional committee of China Communications Society and the transmission and access expert advisory group of the communications science and Technology Commission of the Ministry of industry and information technology, organized by Beijing Information Exhibition Information Technology Co., Ltd. and co organized by Xunshi information consulting (Shenzhen) Co., Ltd. This year's China Optical Network seminar was very popular, with more than 700 participants. The Forum gathered industry experts, scholars and technical backbones, and hundreds of domestic and foreign upstream and downstream enterprises in the communication industry to understand the latest industry trends.
During the conference, Shenzhen Xunte Communication Technology Co., Ltd. (hereinafter referred to as Shenzhen Xunte communication) exhibited 100g CFP series, qsfp28 series, 25g series and 10g series optical module products on site, which attracted wide attention from participants!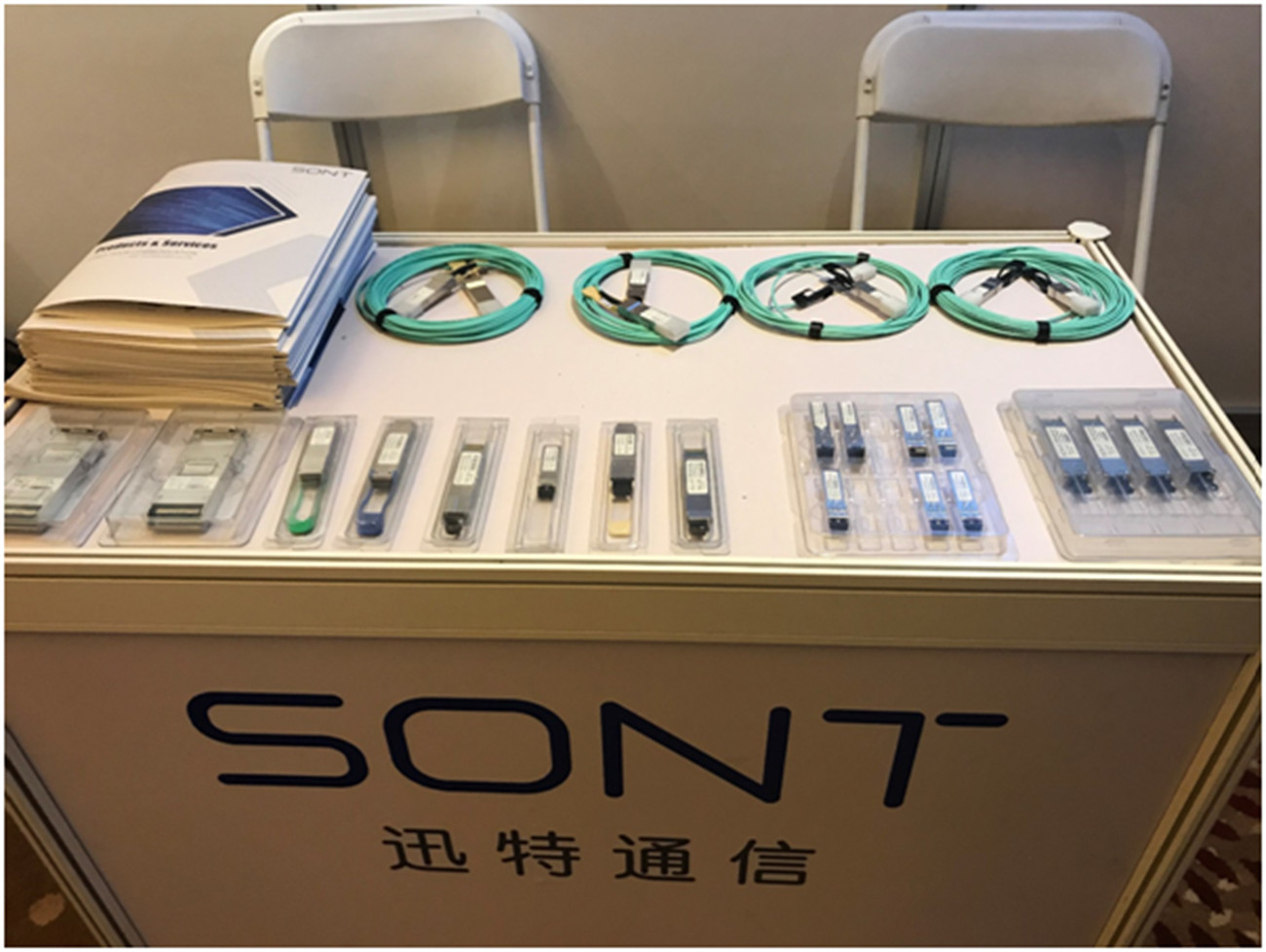 The exhibition products of Xunte communication
Director Wei Leping visits the Xunte booth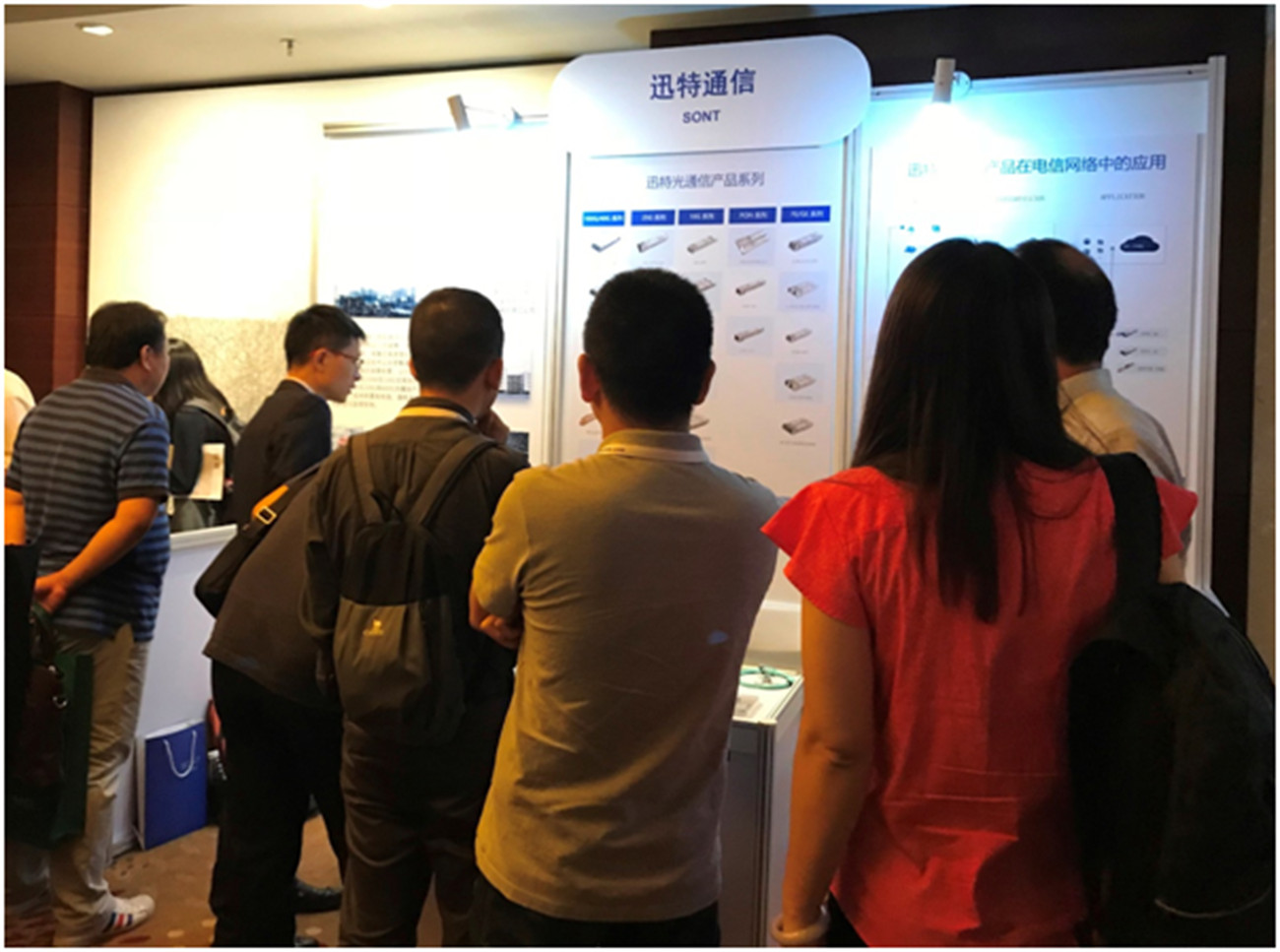 Site map of Xunte communication booth
Shenzhen Xunte communication was established in June 2008. It is a national high-tech enterprise specializing in the R & D, production, sales and service of optical fiber communication products. The company is headquartered in Gaoxin strategic emerging industrial park, Bao'an District, Shenzhen, and its production base is located in Nanchang New Industrial Development Zone, Jiangxi Province. It has offices and spare parts centers in more than 20 provinces and cities such as Beijing, Shanghai and Chongqing. The company's products comprehensively serve domestic and foreign communication operators, equipment manufacturers and integrators.
The founder and core team of the company are from well-known communication enterprises in the industry, with more than 20 years of sales, R & D, production and management experience. Relying on its profound accumulation in high-density packaging technology, optoelectronic device integration technology and dense high-frequency circuit design technology, the company has independently developed and produced a full range of optical module products, including 155m to 100g. It has accumulated and arranged technology on 200g and 400g optical module products, and has a number of utility models and invention patents.
Among them, Jiangxi Xunte Communication Technology Co., Ltd., a subsidiary of Shenzhen Xunte communication, was established in 2017, with R & D, production and other departments. Among them, the extremely clean production workshop covers an area of 3000 square meters, and the annual output of optical modules is 3 million. It is equipped with complete production equipment and test instruments, and has a complete product quality assurance system.