SONT will participate in the 2023 OFC Conference at San Diego Convention Center(California, USA) from March 7 to 9, 2023.
OFC is the largest global conference and exhibition for optical communications and networking professionals. For over 40 years, The Optical Fiber Communication Conference and Exhibition (OFC) has drawn attendees from all corners of the globe to meet and greet, teach and learn, make connections and move business forward.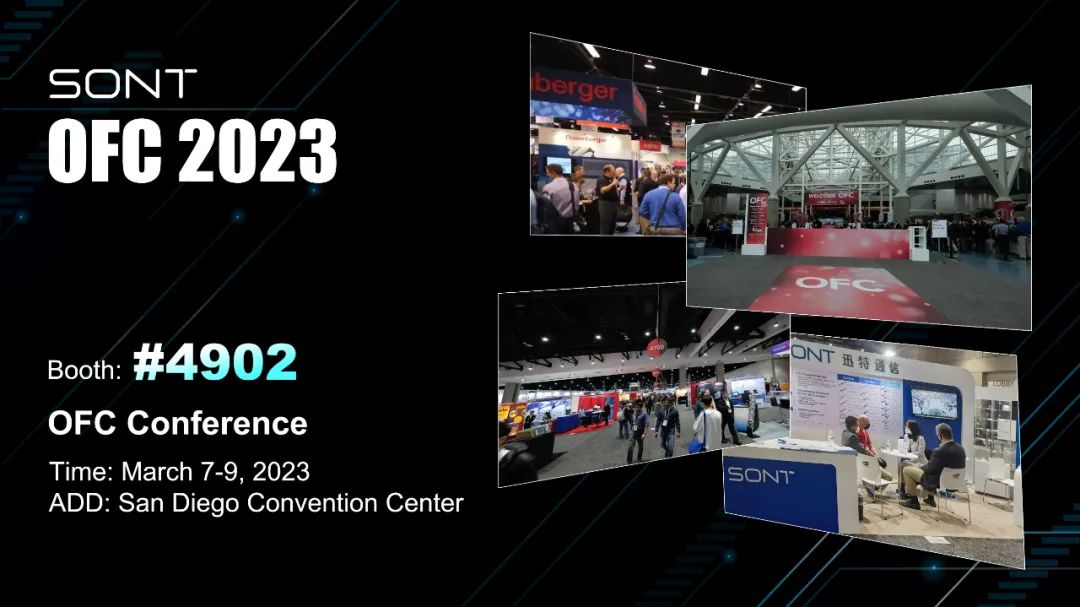 SONT insists on the continuous technological innovation and exploration of cutting-edge technology, striving to provide low-cost, high-quality and high-volume optical communication products to the market, and striving to become the world's leading optical interconnection solution supplier.
SONT will display full range of optical modules, small-size access equipment and other comprehensive business solutions in the OFC.



Welcome to SONT Booth 4902!